Who We Are
Thank you for visiting our site.
We are an independent, companion animal veterinary practice that was founded in 1982 by Chris and Pam Hanson. Claire Hanson and Adam Wraith are excited to have taken over the practice in April 2016 after having worked alongside Chris and Pam for over 10 years.
We are extremely proud to have achieved RCVS accreditation as a Tier 2 vet nurse training practice as we believe it aids in maintaining standards and progress and overall improves the service and advice we offer. We currently have a team of 5 nurses led by our head nurse Samantha Tomlinson who has been with the practice for over 20 years.
With the complement of experience, continued professional development and approachability we hope to offer peace of mind and the best preventative healthcare for you and your pets. Click here to meet the team.
We are a family run veterinary surgery based in Altrincham, Cheshire committed to providing a trusted, personal service to our clients with the highest standard of professional healthcare for your pet.
Introduced to Hansons by my mother in law, as they have always brought their animals here. They have always treated our pets like they were their own.
Would definitely recommend this great family run practice to anyone.
Professional, highly experienced, knowledgeable, and have cared for our pets with tenderness and dedication for over 20 years.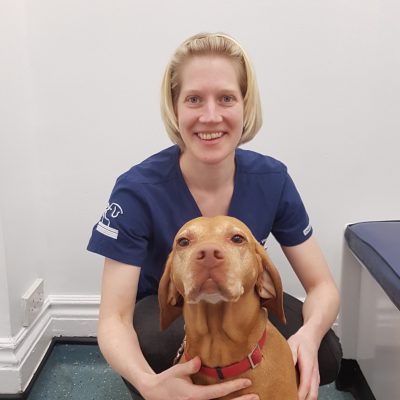 Claire Hanson
B.Sc. B.Vet. Med. MRCVS
Claire graduated from London Veterinary School and enjoyed working with her father Chris Hanson for 10 years before taking over running the practice in 2016.
She enjoys walking the family dog Szusy. She lives with her husband Simon and 2 children. Outside work she enjoys travel, reading, cooking and long walks with Szusy (the family Viszla) Claire also plays badminton, golf and netball in a league with friends.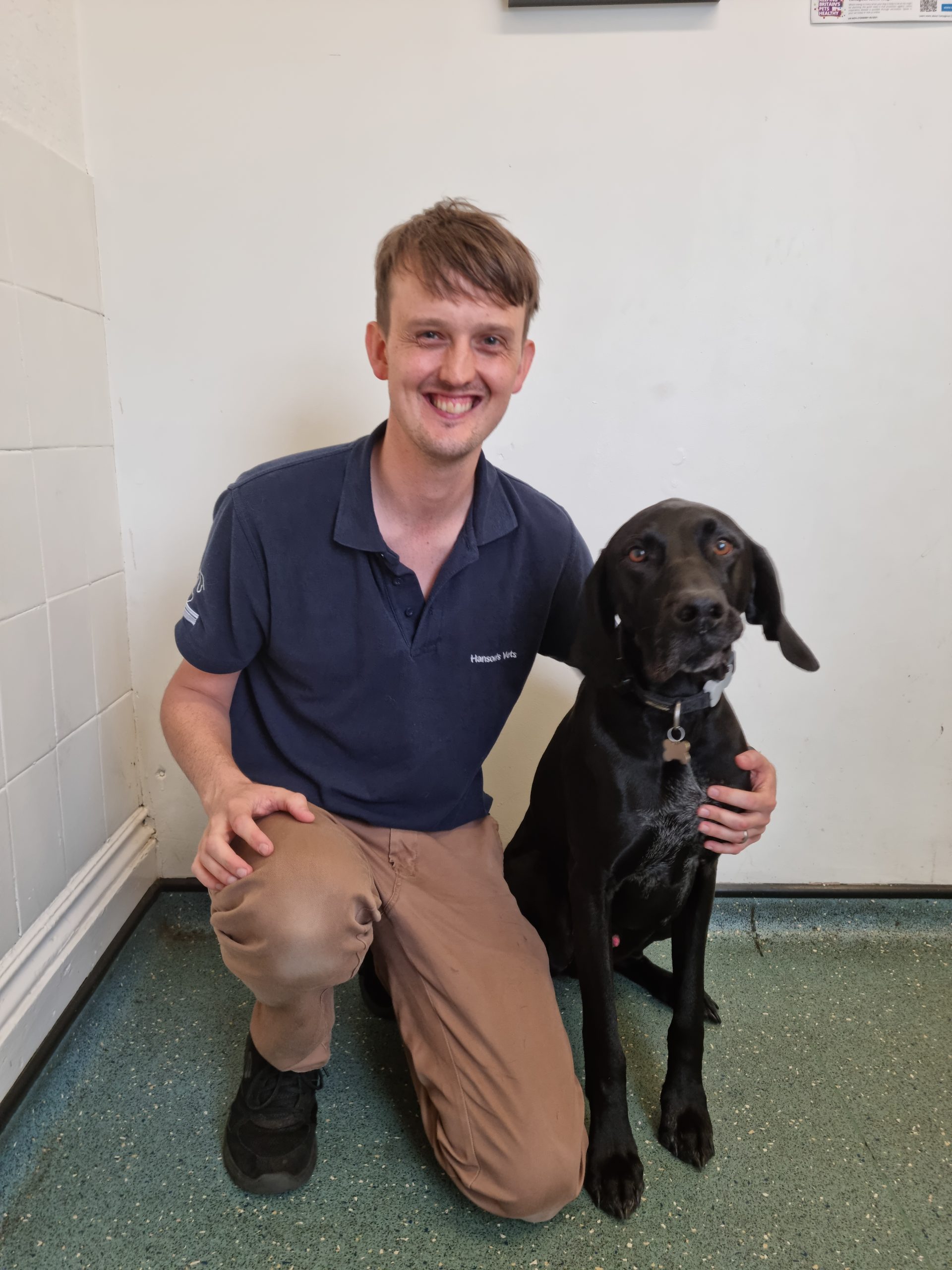 Adam Wraith
BVMedSci BVM BVS MRCVS
Adam graduated from The University of Nottingham and joined the team after previously working in Wigan. He had previously seen practice with us as a student.
He lives locally with his wife, 2 sons, dog Ralph, cat Phoebe and gecko Yzma. His main interests out of work are playing hockey, watching football and enjoys swimming and scuba diving.
Ashleigh Wilson
BVSc MRCVS
Ashleigh has rejoined the practice recently after working in a busy emergency hospital. She had previously worked here until 2014.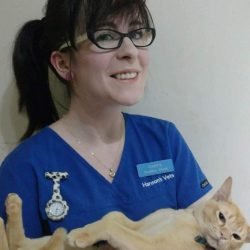 Carris
Registered Veterinary Nurse/ Practice Manager
Carris she joined the practice in September 2013. Carris is a qualified Registered Veterinary Nurse having completed her training with us. She has recently moved in the Practice Manager role after 10 years in the clinical team.

She has 2 cats Gimli and Penny and Myrtle the whippet.

In her spare time she enjoys walking, painting and reading. Her favourite things are a good cup of tea and cheese!
Chloe
Senior Registered Veterinary Nurse
Chloe is a Registered Veterinary Nurse qualifying from Harper Adams University in 2022.
She is especially interested in nurse consults and clinical coaching, which is why she volunteers for the North-West British Small Animal Veterinary Association planning professional development courses for nurses in the area in her free time.
She loves walking her two family dogs, Alfie and Poppy
Jo
Registered Veterinary Nurse
Jo trained with us to become a Registered Veterinary Nurse but left to gain experience elsewhere after qualifying. She has recently rejoined the practice and has a particular interest in veterinary dentistry and nurse clinics.

Megan
Student Veterinary Nurse
Megan joined Hanson's in 2021 having worked in another veterinary practice previously. She hopes to qualify as a veterinary nurse in the near future.Megan has 2 guinea pigs.
Mandy
Receptionist
Mandy is one of our receptionists and joined the practice in March 2020 having previously worked as a veterinary
receptionist in Yorkshire. Mandy has 2 cats- Pudding and Yorkie!
Alice
Receptionist
Alice has many years of experience in a veterinary charity setting.
Alice has 1 dog, 2 cats and 2 horses!
Sophie
Receptionist
Sophie joined the practice in 2023. She is one of our receptionists and she has 3 black cats – Scar, Snowball and Dusty. In her free time she enjoys baking, hiking and travelling.
Michelle
Animal Care Assistant
Michelle joined the practice in 2023. Michelle has a minature poodle called Jackson and a chinchilla called Romeo.
Hansons Vets Ltd
40 Barrington Road, Altrincham, WA14 1HJ.
Hanson's Vets
40 Barrington Road
Altrincham
WA14 1HJ
tel: 0161 928 8367